DENTINEO Dental Clinic
Dentineo Dental Clinic was developed by dr Adam Bielawski to offer Perfect Dental Treatment assuring our patients Highest possible Comfort. Thanks To our endless education You can be sure to alwayse get up to date treatment, the best that's possible these days.
Dr Bielawski has years of experience in treatment of foreign patients, which is pretty specific considering short amount of time foreign visitors usually have. His perfect English communication skills (FCE, ACE Certificates) are invaluable in explaining all the treatment.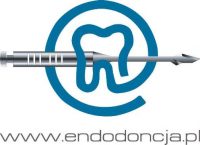 Trained and experienced doctors
Professional and fast service
Hundreds of placed implants
Countless Fantastic Smile Makeovers
English Speaking Staff
Services
Dentineo Clinic offers full range od dental treatment procedures, from white composite filling,through microscope root canal treatment, great prosthetic treatment ,veneers,crowns bridges, dental implants, up to complete smile makeover and occlusion rehabilitation.
The treatment is performed by highly educated dental team of specialists, with unique emphatic and individual approach to each patient.
Dentistry is our Job,our Hobby and our Passion.
During all procedure we are supported by state of the art equipment like CBCT,Computer Anaesthesia,Dental Microscopes and Best Materials delivered by worlds top class manufacturers .
Implants
All on 4/ All on 6
Esthetic Dentistry
Digital Smile Design
Porcelain Emax Veneers
Porcelain Zirconium Crowns
Root Treatmetn performed with Dental Microscope
Occlusion / Bite Rehabilitation
Professional Cleaning Procedures
Lamp Whitenting
Numerous fantastic smile makeovers
Pictures taken before and after the procedure illustrate the best, how modern implants, high-grade porcelain crowns, dentures and veneers can change the look of a smile.
How to make
appointment / consultation
01

First contact

Call Us or Write an email with Info about Your dental needs (attach x rays / pictures of Your teeth )
02

Reply with details

We will write You back with recommended treatment ,estimate and time frame
03

Your travel

Book Your flight, and hotel (let us know if You want us to do this for You)
04

Your stay

Let us take care of Your smile during Your holiday and Gdansk sightseeing
Up to 70% cheaper
than at home
Direct email contact
to the Dentist
The best treatment
with resonable prices
Our clinic
To ensure that patients undergoing treatment at our facility feel safe and comfortable, we have prepared several amenities:
Modern clinic – all procedures are carried out in a modern facility using the best quality materials and high-tech equipment and devices.
Comfortable waiting room – patients spend time waiting for consultations or treatments in the large and modern waiting room.
Air conditioning – for the comfort of our patients and guests, our facility is equipped with air conditioning.
Beverages for patients – we offer our patients coffee, tea and water.
For foreign patients – we treat people from Poland and abroad. Our personnel speaks English and German.
For people with disabilities – people with problems with mobility and patients in wheelchairs can easily get to our clinic thanks to a ramp.
Payment plans for treatments – to meet the expectations of our patients, it is possible to pay for treatments carried out in our clinic in convenient instalments.
Parking for patients – patients with cars will have no problems with finding parking – we have our own car park.
Hotels in the vicinity – near clinic are new, comfortable hotels: Leszczynowy Dworek (Hazel Manor) and Cztery Brzozy (Hotel Four Birches).